Category Archives: PrimaryGames.com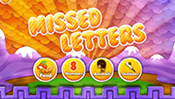 Practice letter recognition by trying to find the missing letter that completes each vocabulary word.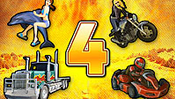 Can you survive this extreme uphill battle to the finish line?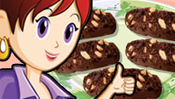 Join Sara in her kitchen as she whips up some yummy Italian biscuits.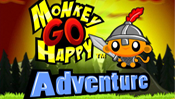 An Evil king has locked the mini monkeys toys in the castle. Get them back and save the day in this Monkey GO Happy Adventure!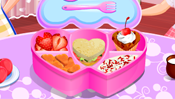 Yay! It's Valentine's Day, a day of love. Maria's mom is very loving mom. Maria is getting ready for school and her mom wants to surprise her daughter by making something special for her lunch box. So she decided to make a "Valentine Day Lunch Box". The menu for the lunch box is heart shaped sandwich, heart shaped muffins and heart shaped carrot and strawberries. So, what are you waiting for? Just click on start button and help mom make a yummy "Valentine Day Lunch Box" for her adorable daughter.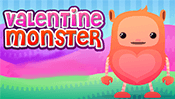 Valentine's Day is right around the corner! Create your very own lovable Valentines Monster as a unique gift for your friends and loved ones!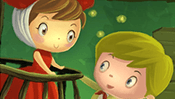 Find a happy ending for this adorable pair of star-crossed lovers.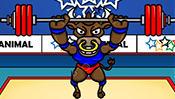 Will you lift the barbell with all your might or surrender to the impossible heaviness? Find your strength in the event of Weight Lifting, in which you will control a bull and try to lift the heaviest possible weight within 3 attempts.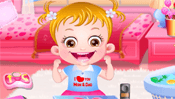 Today is Valentine's Day. Mom and Dad have gone shopping. Little Baby Hazel wants to surprise her mom and dad with a special meal and presents on their arrival. Grandpa is along with her babysitting the siblings while parents are out. Can you join Baby Hazel and Grandpa and help them in Valentine's Day preparations? First of all, darling Hazel wants to craft surprise gifts for her mom and dad. Later they need to clean and decorate the beach view terrace for the party. Finally join the wonderful family in their special day of celebration. Keep them happy by fulfilling demands and make their Valentine's Day worth remembering.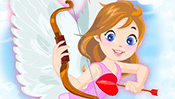 Put your matchmaking skills to the test! Click on a couple's mutual interests to make them fall in love. You get a heart for every match you make; collect enough to progress to the next level!