Category Archives: PrimaryGames.com
Help this bouncing bunny rush home for Easter! Collect Easter Eggs along the way.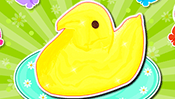 Create this perfect Big Peep Cake for Easter! Build pieces of the cake and whip up a sugary frosting with vanilla and marshmallow fluff for this delicious big fluffy cake!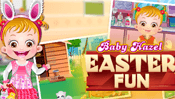 Baby Hazel is enjoying the Easter holiday. She wants to celebrate Easter day with fun filled activities like creating Easter crafts and attending a kids Easter Rally. Do you want to enjoy Easter Day with Baby Hazel? First you need to go with Baby Hazel to the farm to take care of the hens. Feed the hens and collect eggs. Then do egg painting and a bunny basket decoration. Finally dress up Hazel and her pets to get them ready for the Easter Day Rally. Have fun filled Easter with Baby Hazel.
Paws to Beauty is back with this special Easter Edition. Easter is a great time to dress — and pets love it too! Which outfit will you choose?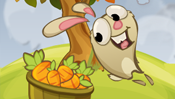 Oh no! The aliens have swiped all of the bunny's precious carrots. Help him get 'em back. Your mission is to collect all the carrots using all the skills of the rabbit. At the end of each mission you will have the chance to upgrade the rabbit skills.
Here's a jigsaw puzzle for fairytale lovers! Read the story of Snow White while unscrambling pieces to make a picture. Can you put this legendary story back together again?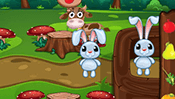 Can you lend this cute Easter bunny a helping hand at serving tables and collecting colorful Easter eggs?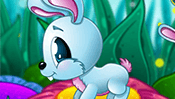 Team up with the Easter Bunny to help him collect Easter eggs. Gather as many lovely special Easter eggs as you can and impress your new long eared friend!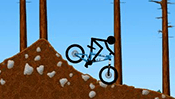 Stickman loves sticky cycling situations.
Mmmmm...donuts! We all love donuts - but no one likes a bad one. Time to throw it out! This game is available on phones, tablets and PCs.