Category Archives: Math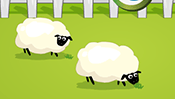 Disguised as sheep by covering themselves with sheepskin, the cunning wolves are hosting a masquerade with the aim to attack the innocent sheep. Can you bring an end to their fantasy with your eagle eyes? Your goal in this game is to count the correct number of sheep without being fooled by the disguised wolves. A number of sheep will appear at the start of each level, and you will have a few seconds to observe them. After that you need to report the exact number of sheep on the grassland, and you can click the corresponding number on the screen or use your keyboard to give your answer. Click the Submit button to check the result, and you can proceed to the next level if your answer is correct. As you advance in the game, the number of sheep will increase, and more disguised wolves will join the game. Drive the evil away and protect your sheep from harm!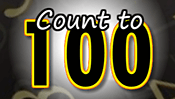 This game is for those with good observation. You have to find the digits from 1 to 100 ascending. Good Luck!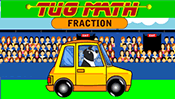 Get the power to tug by select the biggest fraction from three fraction numbers that available.
This is a number learning game for preschoolers. In this number game, kids learn to identify numbers from 1 to 10. Grade Level: Pre-K (3-5 yrs)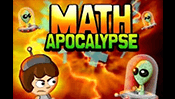 Use your brain power to fight the alien invasion. The earth has been invaded by aliens who feed from the human brain activity leaving unconscious the people.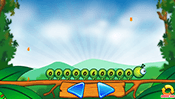 Mathepillar is an outrageously fun game in which players have to order falling numbers on a number line by positioning their caterpillar in the correct place to catch the numbers. There are four stages to the game, and each stage presents a slightly more complicated number line or pattern. If a player can pass all four stages, he or she can print out one of six limited edition butterfly certificates, each featuring a different species of butterfly. Try to collect all six!