Category Archives: Halloween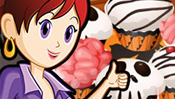 Sara's baking some creepy cupcakes that are perfect for Halloween. Join her in the kitchen…if you dare!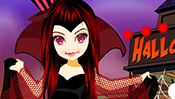 Jinx is a vampire princess who works at the Hotel Transylvania! Her pet wolf is her loyal companion who she brings everywhere with her!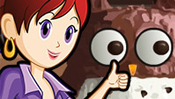 This cake is a real hoot! Really though…don't you want this adorable cake for your next birthday?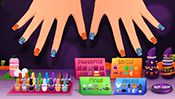 Sarah loves doing her nails to match the holidays! Now it's your turn to design the perfect set of Halloween themed nail art!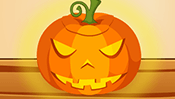 Jazz up a jack-o-lantern and jump into Halloween festivities!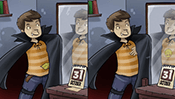 The ghouls are out and about—if you know where to look… Find all the differences between each pair of images before the timer runs out.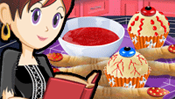 Sara's ready to freak you out with these gory goodies! Get a glimpse of Sara's Halloween costume in her latest (and spookiest) cooking game. She's a cool girl, so it's no surprise she's going all out for her Halloween party this year. With eyeballs and witch's fingers on the menu, her guests are in for a real trick—err…treat. Don't worry: her snacks are as delish as ever. They're just cleverly disguised as something scary!