Category Archives: Halloween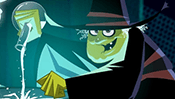 Fire burn, cauldron bubble—turn hag to princess on the double!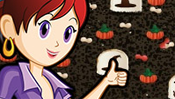 This graveyard cake is frighteningly tasty, and it's perfect for Halloween!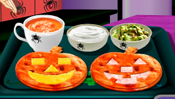 Join Sara in her kitchen while she prepares a Halloween dish that's spooky and scrumptious.
This cute spider needs a new look. Maybe you could give him some fashion tips?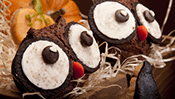 Put the jigsaw puzzle pieces together to form a picture of yummy Owl Cupcakes.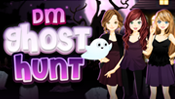 Sarah, Lilly, Ella, and Gabby are visiting the haunted Spooksdale Mansion for Halloween! Use your camera to take pictures of the ghosts on the list. Capture all the ghosts to win the game!