Category Archives: Christmas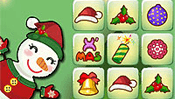 Match your way to a very merry Christmas!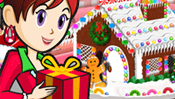 You don't have to live in a fairy tale to make a delish gingerbread house.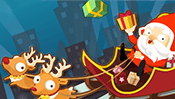 Help Santa race around the globe with his sleigh full of Christmas presents. Avoid collisions by dodging and jumping over other vehicles and try to collect as many bonus items as possible. Keep an eye on your damage bar—too many fender benders and it's game over!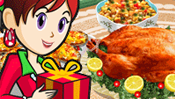 Sara's serving up a helping of Christmas cheer this festive season…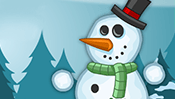 Oh no, this snowman has lost his head! Help put the snowman back together again in this fun puzzle game.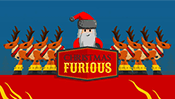 This year Christmas will be furious! Many balloons have invaded the North Pole, and Santa has to run to catch the gifts. Santa changed his sleigh, and he is now fast and furious! Help Santa dodge the balloons while ending with the highest number of gifts. Can you pass all the levels? This game is also playable on tablets and phones at
PrimaryGames Mobile
.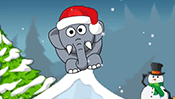 Who can sleep with that elephant snoring?! Somebody make it stop!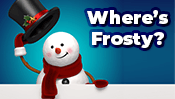 Frosty is missing and Santa needs your help to find him! Go on a hunt is this fun sequel to 'Where's Rudolph?'. Also available on PrimaryGames Mobile.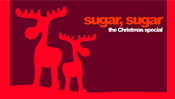 Sugar, sugar, the Christmas special, a Bart Bonte game. Draw and get enough sugar in the cups! Complete all 24 levels!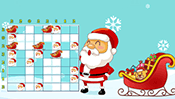 The holiday season is near! Can you arrange transport for the Santas so that they can deliver the presents effectively? Your goal in this game is to give each Santa a sleigh so that each of the sleighs belongs to one Santa only.