Daily Archives: October 23, 2014
Join Betsy in her art studio and design a creepily cute Halloween Candle Jar.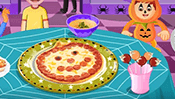 Who doesn't love pizza and Halloween? Now you can combine the best of both worlds with a yummy Jack-O-Lantern Pizza. Learn how to cook this festive meal online. Then grab your Mom or Dad and try out the recipe in your very own kitchen.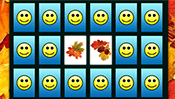 Match all of the pictures to win.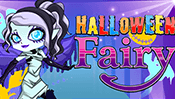 Felicia is a Halloween fairy who gets her thrills from spooky pranks on Halloween night! Dress her up for a night of fright!
Use the examples to play with the peg board. Draw a picture by matching the coordinates and counting. This online math manipulative is perfect for use on classroom computers and Smart Boards.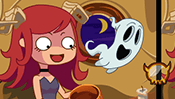 Can you find all the differences in this spot the difference game? Her tricky spells can't pull the magic over your eyes...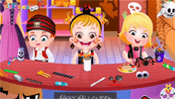 It's Halloween craft making day at Baby Hazel's school and her teacher has asked the students to bring Halloween crafts to class. Join Hazel and help her make Halloween crafts and design Halloween costumes. Later, help Baby Hazel decorate the class. There is also a craft competition for kids. Help Hazel create unique Halloween crafts.
Start the day off with the morning routine and explore the calendar, weather, seasons and practice number sense skills. This online activity is perfect for use on classroom computers and Smart Boards.
Practice counting money with this online math manipulative that is perfect to use on computers and Smart Boards. Students learn how to count by dragging money to the top screen or by having it 'magically appear'.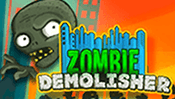 The zombies and their friends have invaded the city! Launch demolition balls at structures and destroy all the zombies.