Daily Archives: April 12, 2013
How much do you know about "Going Green"? This trivia challenge will test the limits of your Green IQ along several categories. And you can learn some environmentally friendly tips along the way!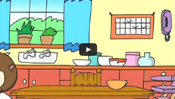 Betsy and all her friends learn the causes and effects of pollution, and even though it's a big problem, kids can help by picking up trash and recycling.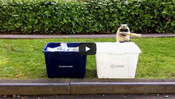 Pug sorts paper from plastic, rides mass transit, swaps carrots for cows and a whole bunch of other stuff that proves being green is totally easy!