Daily Archives: April 5, 2013
Kick won't let Brad stand in his way on his quest to redeem himself.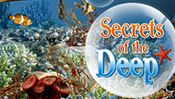 The dark depths of the oceans reveal many treasures—but only for those who dare to look. Explore the reef with Dr. Jones and his crew, searching through the scenes until you find all the hidden objects strewn across the ocean floor. Forgotten items and long-lost treasure…your diving expedition will reveal them all!