Daily Archives: November 19, 2012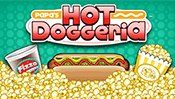 Grill and serve hot dogs and other stadium snacks in Papa's Hot Doggeria! You've got the best seat in the house at Griller Stadium, which happens to be behind the counter at the hot dog stand. You'll need to grill dogs and sausages, add toppings and condiments, pour drinks, and pop popcorn for all of the fans at the game!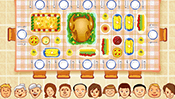 Try your best to accommodate everyone in the family for the best enjoyment on Thanksgiving Day! Your goal in this game is to arrange the seats for each of the guests so that they can sit near the dishes or people they like, and stay far away from those they detest.