Monthly Archives: October 2012
What to expect when a zombie gets behind the steering wheel of a go-kart? Total brainless mayhem while battling other karting zombies and causing havoc in spooky environments! Play this game... it's a no brainer!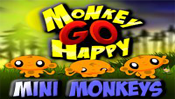 Collect all 15 mini monkeys in this installment of the very popular Monkey GO Happy series!
Lead your team through the Beach Soccer tournament. Control your player, dribble, pass, tackle and shoot for goal!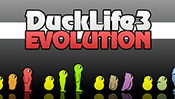 The third instalment of DuckLife. Train up your duck and enter it in races! This time, Ducklife meets Pokemon as the ducks can evolve to become naturally better at certain skills.
Create your own Fairy and fly into the online world of Pixie Hollow.