Daily Archives: September 28, 2011
Monster thugs are on the loose harassing Monster Island.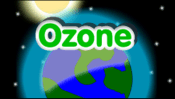 You must protect the ozone layer!
Trick-or-treating is for kids! You need a costume that'll steal the spotlight at the Halloween party!
Ice Cream Cooking Game.
Color Halloween scene whith pumpkin, dead tree and bat. Print your drawing!
Adventure golf... but with cows, toads, ski slopes, torpedos and a sprinkle of alien abduction for good measure.